Gary Tozzo and his son Ben stopped by the HOPE 945 HD2 studio on a snowy March day to share the work they're doing with Trail Life USA!
Trail Life USA is standing in the gap with parents letting boys be boys.  They're equipping  men to be men – teaching life skills and having outdoor adventures – coupled with guiding boys to be godly men who lead with integrity as responsible husbands, fathers and citizens.
Gary is a troop master in Quarryville at a local church. He's also the point man for the Keystone and Susquehannock area. You can reach out to him at wesley.tlusa@gmail.com or 484-757-2672.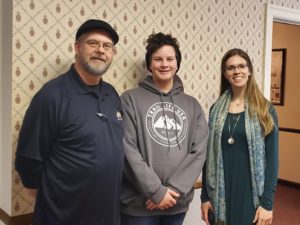 To learn more about Trail Life USA or find a troop near you, go to https://www.traillifeusa.com
Blog written By Rebekah Wright