We enjoyed fall's overture and the holiday hurrah and now a stillness and slowness settles over the world.  Creation feels it needs space to rest and recharge. And maybe deep down, if we want to admit it, there's also a sense of trepidation of how to (joyfully, hopefully) make it through the next several months of dreariness.
For all the holiday goodies we've consumed we can't sleep through the winter like the bears, although waking on cold mornings, we'd like to!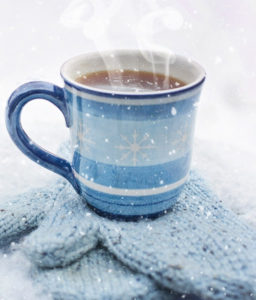 How do we prepare for winter?  Unlike the bears, we're human beings, and for us it's more than just a physical slowing down, we're spiritual, emotional beings too, and in all ways we need to prepare. The fruitfulness of spring often depends on the preparation of winter. SET YOURSELF UP FOR SUCCESS,  physically,  emotionally, and spiritually.
 PHYSICALLY
-Winter is a time of less activity and growth. It's cold and icy, not always motivating or safe to go out and run around like we did all summer. There's no fresh garden carrots, and orange mac 'n cheese isn't a substitute-HA!
-eat right
-have consistent exercise 
Physical health directly impacts emotional, mental, and spiritual health.  Eating chocolate and watching movies makes for a relaxing day off of work or school, but not helpful everyday…"So whether you eat or drink or whatever you do, do it all for the glory of God", (1 Corinthians 10:31).
 EMOTIONALLY
-Winter is less daylight, more nights.  The physical lack of light can cause some seasonal depression, so beef up on the positive Vitamin Bs and Ds, buy a light box, stay connected in your relationships – maybe even reach out to a counselor, and be encouraged with more time in the Word and in prayer, "A merry heart maketh a cheerful countenance, but by sorrow of the heart the spirit is broken", (Proverbs 15:13).
 SPIRITUALLY 
–Winter represents dormancy. In a season that feels physically cold and isolating, know that you are not alone, God is with you, … "and the LORD went before them in a pillar of cloud to guide their way by day (and it served to hide them from enemies), and in a pillar of fire to give them light by night, so that they could travel by day or night ( and it served to warm them in cold desert nights) (Exodus 13:22).
–Winter is where roots deepen, to find living water. Take advantage of the long evenings, cold days inside, less on the calendar, to have more nourishing times seeking God. Maybe start a new devotional. Begin to read through the Bible in a year. Memorize verses. Join a Bible study. "The surviving remnant … shall again take root downward and bear fruit upward" (Isaiah 37:31).
–Winter is a time for comfort. The season is geared at comfort food, comfy sweaters, and curling up with a blanket and book.  Get wrapped up in God, let His book be your go-to read. Nothing compares to the comfort only He can bring. It is a time to block out the noise and build our foundation in Him alone. "Let your roots grow down into him, and let your lives be built on him. Then your faith will grow strong in the truth you were taught, and you will overflow with thankfulness" (Colossians 2:7).
-Winter is not a season to fear. Some of life's best lessons come in winter seasons. But we can't survive them if we're relying on someone else's faith. We need our own personal, intimate walk with the Lord, to receive His wisdom and comfort. 
-Winter is a time of waiting. We learn to wait well by developing intimacy with God as mentioned above.  Seeking God brings serenity. Watching the snowfall or logs crackle provides a quiet serene moment that brings peace to our souls; the same can be found meditating on Scripture. Like the fire constantly burning to keep the home warm, we've got to keep the fire lit in our heart, don't let the dreariness of winter cool it off.  Just the opposite, seeking God everyday brings such zeal and gratitude to life.  As we grow in Him and our faith remains strong, our faith overflows to others, this is the fruit of winter.
 Settle in. Prepare for winter. Get the wood chopped, the cocoa stocked, keep the laundry off the treadmill and keep the Bible within close reach. This could be the most fruitful season of your life.
Blog written by Rebekah Wright.